The Digimon Vital Bracelet is a new take on the digital monster virtual pet and many fans are eager for its April 2021 release. Unfortunately, no English release has been announced currently and the only way to purchase it will be from Japan as of now.
How to order the Digimon Vital Bracelet from Japan
Luckily, ordering these bracelets from overseas are not hard, at least for the white and black versions. Unlike previous virtual pet releases which were limited to Japan-only Premium Bandai, Amazon Japan offers worldwide shipping for the Vital Bracelet.
Note: Since the listings were posted, the Black Digimon Vital Bracelet has rapidly increased in price and is no longer able to be shipped outside of Japan. The White Digimon Vital Bracelet with Dim Card has also seen this change. We will update this post if this changes.
Affiliate links to purchase the bracelets
Affiliate links to purchase optional Dim Cards
The changes in price and ability to order outside of Japan are disappointing, but hopefully this is simply do to pre-order issues and not permanent.
Ordering the Digimon Vital Bracelet Ver. Special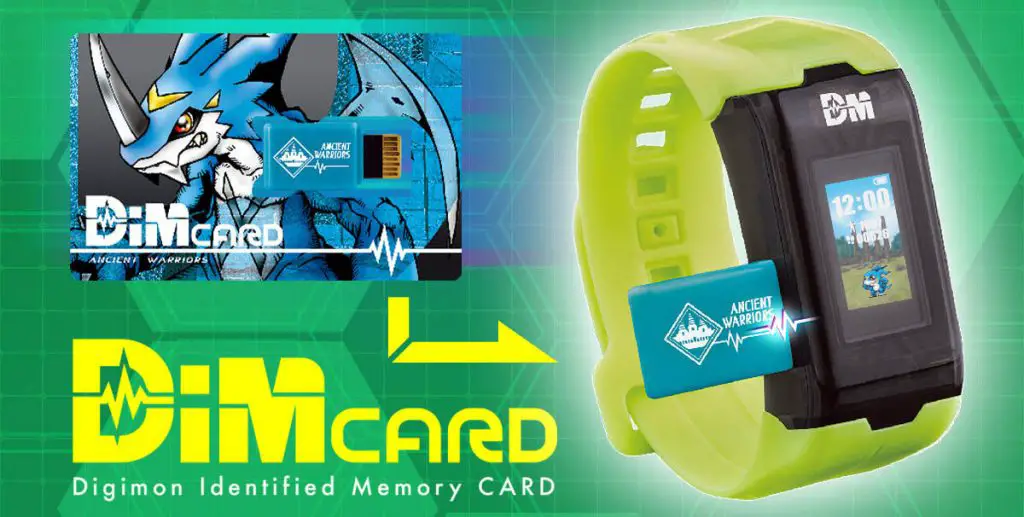 Unfortunately, the process for ordering the neon green is more convoluted. It is not for sale through Amazon Japan and is a Premium Bandai exclusive (if you get redirected, you'll need to try clicking the link again). In addition to the color, this version also includes a Dim Card for Veemon and its evolutions (see more information below).
To buy it from outside of Japan, you will have to work with an import or buying service. Unfortunately, I have not used any and cannot recommend any specifically.
Note: Pre-orders through Premium Bandai have now re-opened, but no longer include the bonus Black Roar Dim Card.
Pulsemon's evolutionary chart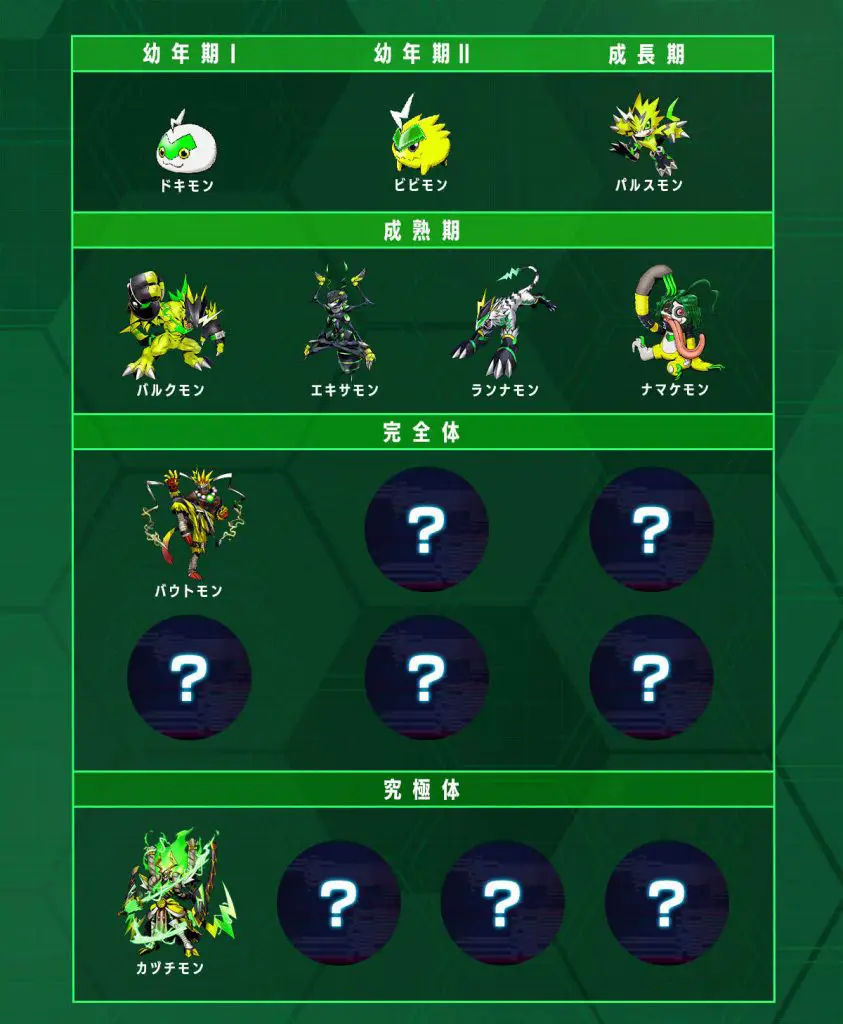 The Premium Bandai listing has also revealed new information about Pulsemon's potential evolutions.
Top line:
In-Training I: Dokimon
In-Training II: Bibimon
Rookie: Pulsemon
Second line (Champion forms):
Barukumon
Ekisamon
Rannamon
Namakemon
Third line (Ultimate forms):
Fourth line (Mega forms):
Veemon's evolutionary chart
Like Pulsemon, Premium Bandai has also shared most of the evolutions Veemon has access to through the use of the Ancient Warriors Dim Card, which is exclusive to the Ver. Special (green) Vital Bracelet.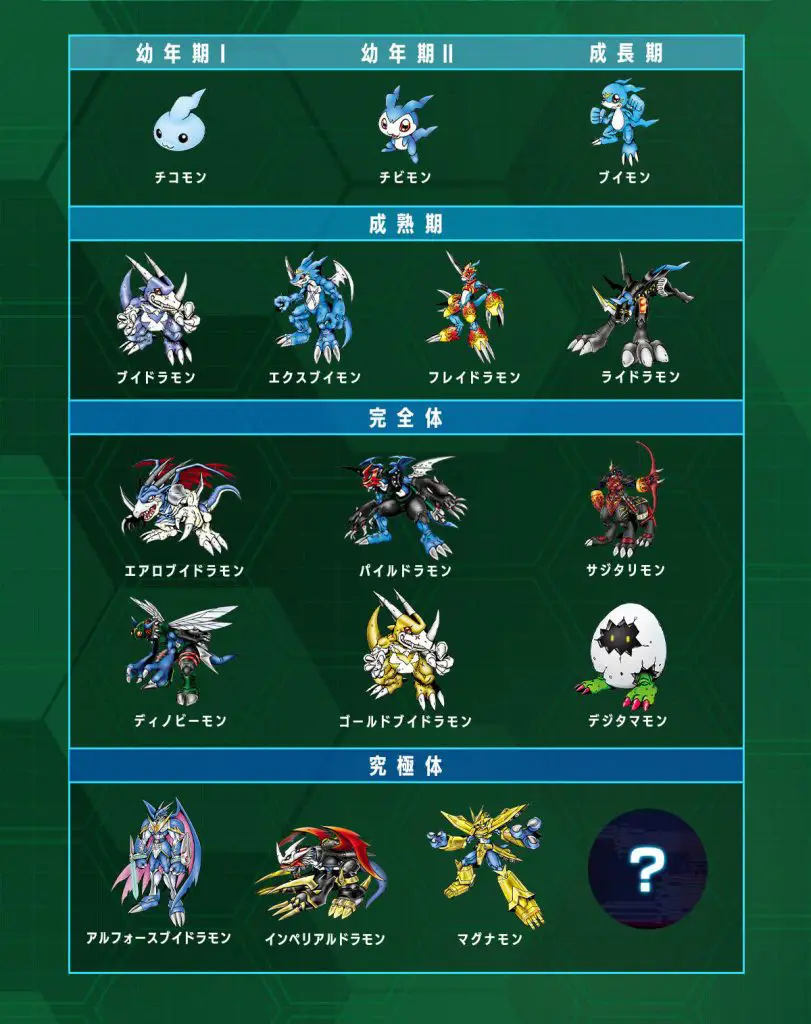 There's only a single Mega evolution that has been left unrevealed.
Let us know in the comments if you have pre-ordered, plan to or your thoughts on Pulsemon's evolutions!