Bandai has officially revealed the Tamagotchi Pix Party, a device we first saw through European retailers. It comes in two color variations and features new mini-games and other "party"-related fun.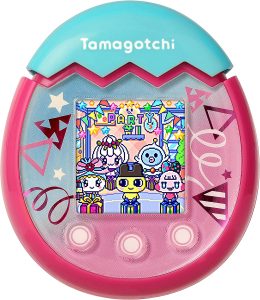 How to pre-order the Tamagotchi Pix Party
The Tamagotchi Pix Party can currently be pre-ordered through Amazon and you can check it out through our affiliate links below:
---
What do you think of the new Pix Party?! Think you'll buy one? What color? So many questions, so little time, but let us know your thoughts in the comment section below!