After teasing Sanrio and Tamagotchi characters on its official Twitter account, the Tamagotchi Smart Sanrio Characters Special Set has finally been revealed and can now be pre-ordered ahead of its June 4 release date!
Sanrio Tamagotchi Smart details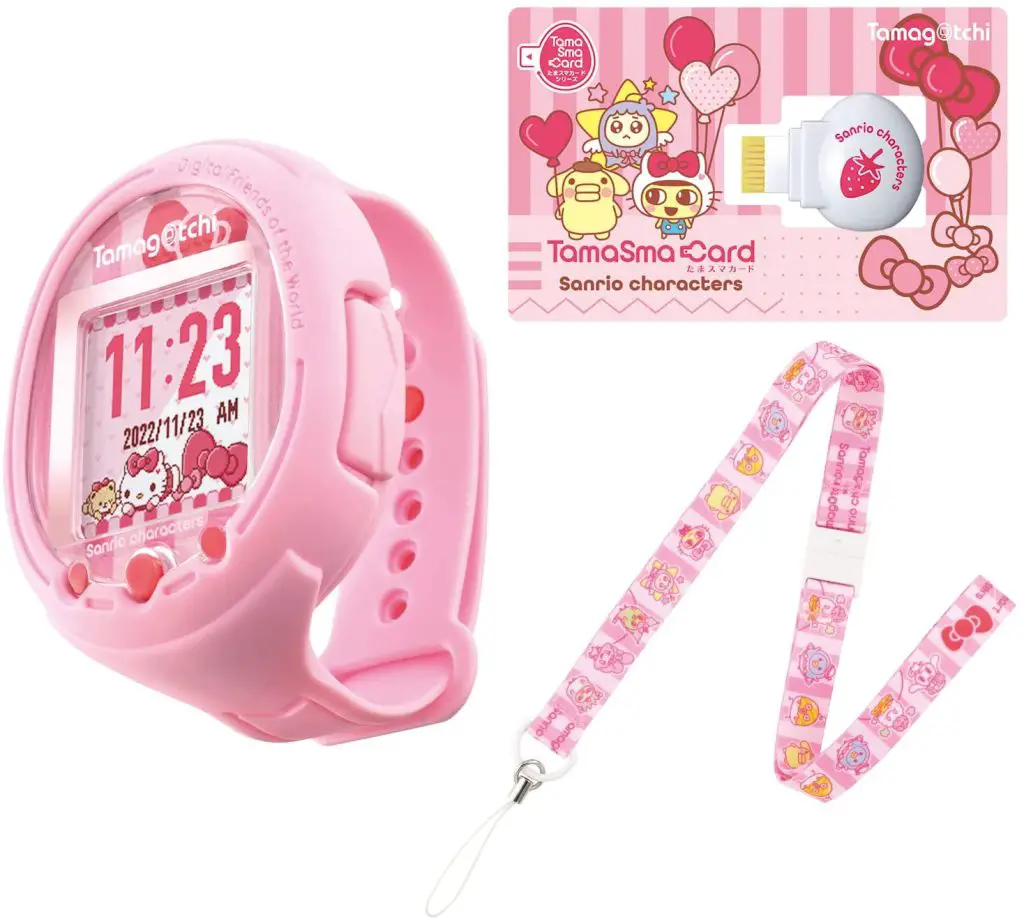 The Sanrio version of the Tamagotchi Smart features a pink shell with Hello Kitty's iconic bow, includes a matching lanyard and also packs a TamaSma Card containing Sanrio characters and other goodies.
There are a total of 10 characters which can be raised if you use the Sanrio TamaSma Card, each of them a combination of a Tamagotchi and Sanrio character.
Pre-ordering the Sanrio Tamagotchi Smart
You can pre-order the device internationally through Amazon Japan at our affiliate links:
Right now it is currently unknown whether the Sanrio TamaSma Card will be sold separately or if you'll be required to buy this set to obtain it. No separate release has been announced as of this moment. Update: A Sanrio TamaSma Card can be purchased separately now!
Marine Change Tamagotchi Smart Card
Additionally, a new TamaSma Card has been revealed, Marine Change. It features 10 characters and oceanic items, accessories and other content.
It will be released on July 16, but can be pre-ordered on Amazon Japan (affiliate link).
---
What do you think about this new Tamagotchi Smart content?! Let us know in the comments!