After being rumored for quite awhile, Tamagotchi mini models based on the Evangelion series have finally been officially revealed. The shells are based on the three main characters, Rei (light blue), Shinji (purple) and Asuka (red).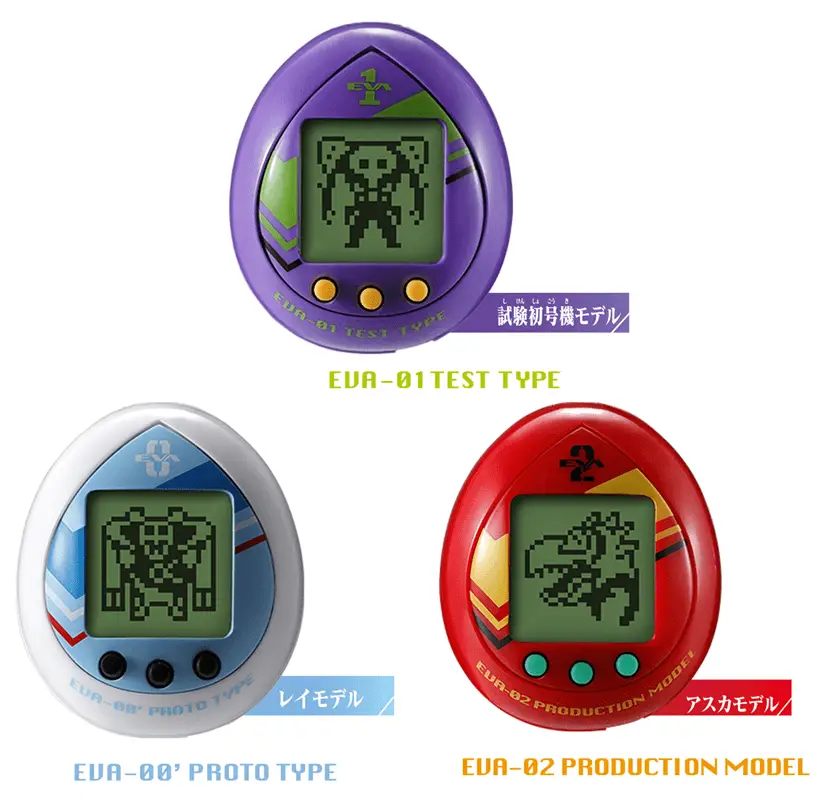 The devices feature the ability to raise Angels and even special characters. There are more than 20 possibilities. The angels start as a fetus, evolve into a cocoon and finally into their adult stage.
They will go on sale in Japan on June 13 for 2,530 yen, which is equal to about $23 USD.