After being leaked earlier, the Sweets Meets version of the Tamagotchi Meets has been officially announced by Bandai! With the announcement comes a better look at the devices and even a third color, white!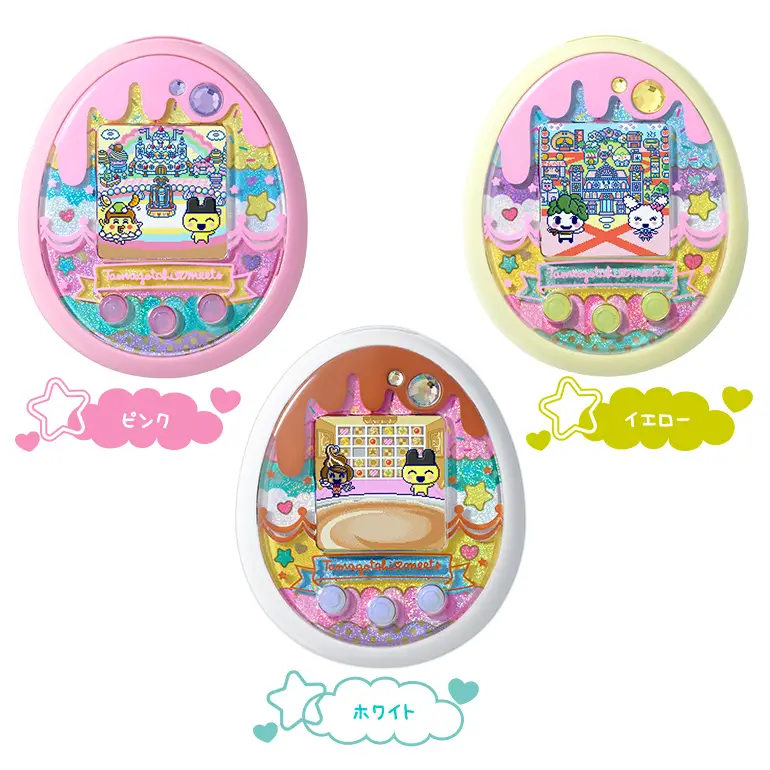 The Sweets Meets version comes in pink, yellow and white, each of which features rhinestones embedded in the shell and sparkling cover inserts under the faceplates. The color of the chocolate-like design has been changed from what was seen in the print add and is now pink for both the yellow and pink Tamagotchis, only retaining the original brown on the white device. They will go one sale in November with an open price which can be set by retailers. The white Sweets Meets is only sold at stores with a Meets Station.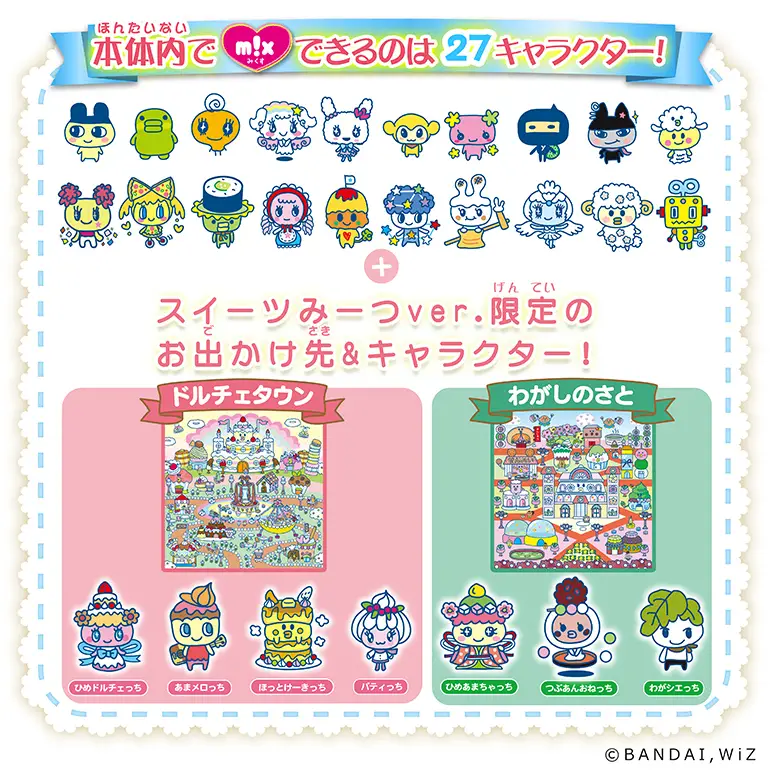 The Sweets Meets features two new areas, Dulce Town and Wagashi Village. Each of these contains new characters not previously available in the Meets line.
Dulce Town: Himedolcetchi ♀, Amamerotchi ♂️ , Hotcaketchi ♂️, Patitchi ♀
Wagashi Village: Himeamachatchi ♀, Tsubuanonetchi ♀, Wagassiertchi ♂️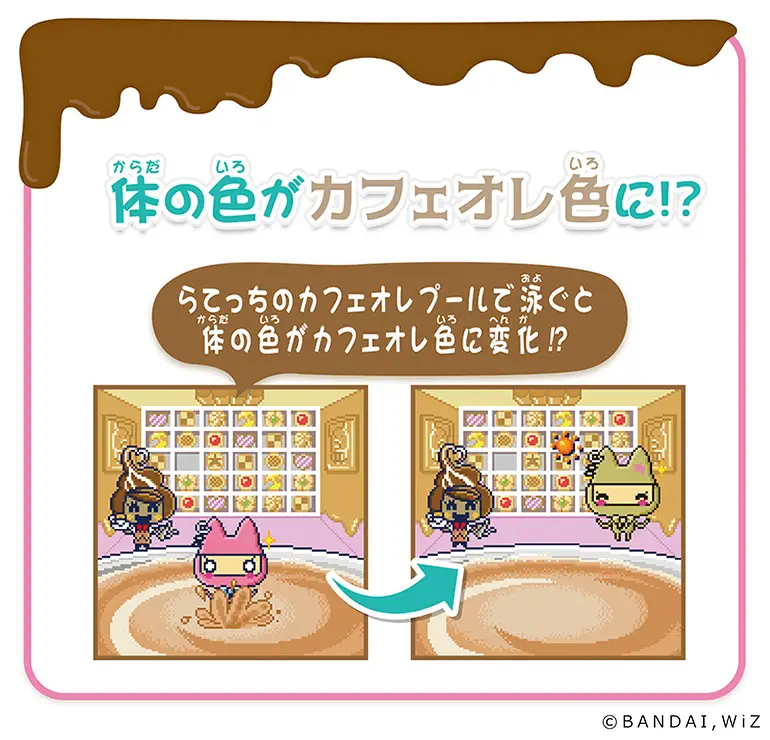 The Sweets Meets also has a special café au lait pool which can turn your Tamagotchi café au lait-colored! Certainly a unique option to have…
Let us know what you think of these sweet new Tamagotchi Meets versions in the comments below!