An ad for a new version of the Tamagotchi Meets has been leaked and reveals the upcoming Sweets Meets version. There are two designs, pink and yellow, and sport inlaid rhinestones and gold foil inserts under the shell. It has an unconfirmed release date of November 2019.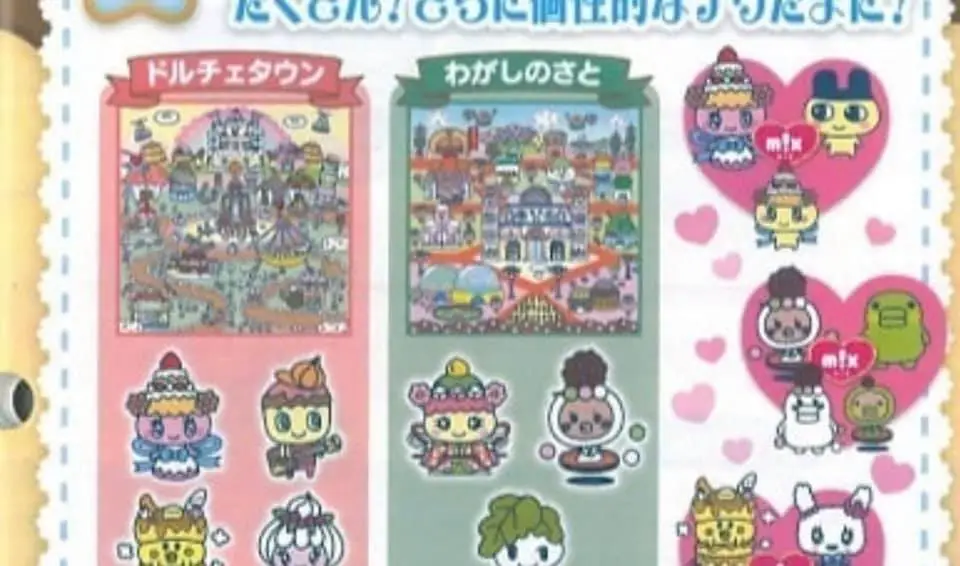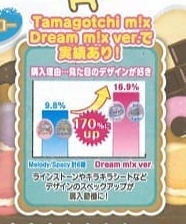 The two new locations are Dulche Town and Wagashi Village. Wagashi are traditional Japanese sweets if you're unfamiliar with them.
This advertisement is actually aimed at stores that would be considering whether or not to stock the device. The graph in the lower right-hand corner compares the sales of regular Tamagotchi designs (in this case, Melody & Spacey M!X) to those with shiny elements and rhinestones (the Dream M!X version here). Sales for the latter models are usually 70% more than their more pedestrian counterparts.
Leave your own thoughts about this new design below in the comments.
PSA: There's a $10 off coupon available for the Tamagotchi On's Magic Purple version currently!