Sanrio and Tamagotchi fans in the US and Japan have reasons to be excited, with both regions getting new products.
Hello Kitty Tamagotchi Nano
In the US, two different Hello Kitty Tamagotchis based off of the Tamagotchi Nano will be released. The only difference between them is their shell design and both feature the ability to raise a character which will ultimately grow into one of seven different adults.
The Tamagotchis include two games, a piano game and balloon game. There are also two different treats to feed your Tama with, apple pie or milk!
Both models can already be pre-ordered, with an expected release of December. You can find their pages on Amazon through our affiliate links:
Sanrio Meets DX Set
While Americans can look forward to a new Tamagotchi product, the Sanrio Meets DX Set is slightly different. Instead of any brand-new additions to the original Sanrio Meets, the new set simply has a red shell versus the originals pink and comes bundled with a strap.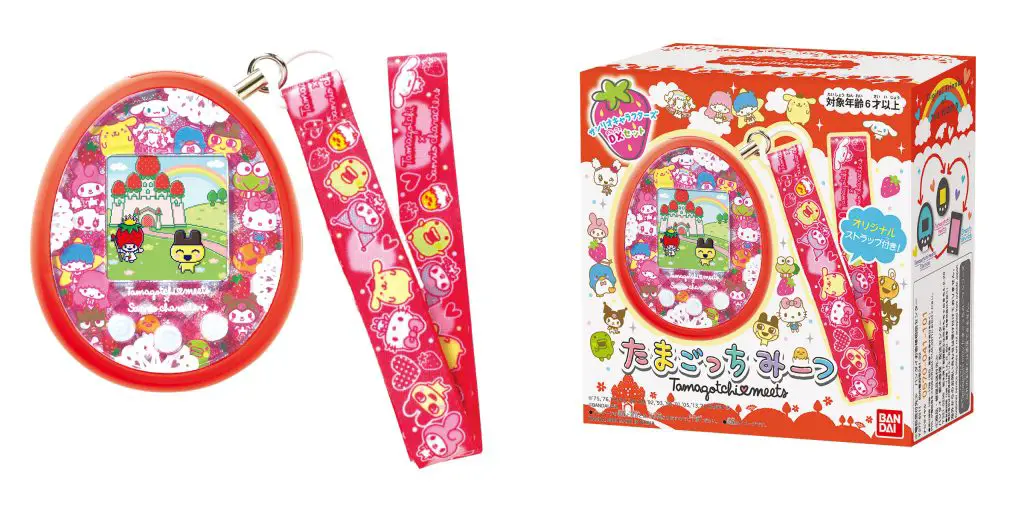 The set is up for pre-order on Amazon JP and should offer international shipping. You can find it below at our affiliate link:
Let us know in the comments whether or not you prefer this new red shell and if it will convince you to make a purchase!