The Tamagotchi Meets come in many different versions and colors than their Western counterpart, the Tamagotchi On. Without any confirmation that English versions will come for the Pastel Meets, Sanrio Meets, or Fantasy Meets it may be a better option for some fans to order directly from Japan.
There are really only two ways to purchase them: online or in-store (for those living in Japan).
Where to buy a Tamagotchis or Digimon online
Most Tamagotchi enthusiasts will have to settle for buying online versus flying to Japan. There are several retailers who offer international shipping on Tamagotchi Meets and other models. Please note that these are recommendations, not endorsements and we suggest doing research whenever you order online to find a store that works for you.
Amazon Japan (link)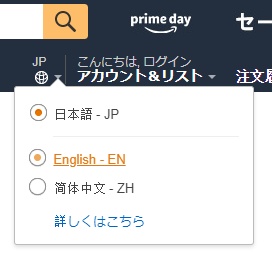 Compared to other sites, Amazon Japan offers reasonable prices and fast shipping. Luckily you won't have to pay extra customs fees which can be a problem with smaller online stores. They also offer easy pre-ordering and only charge you when the item is about to ship. The site can even be changed to English by clicking the globe under the search bar.
You can look for popular models by searching:
CutiePieKawaii (link)
One of the main benefits of ordering through CutiePieKawaii is that you can request special downloads on your purchase that are normally only available for owners in Japan. In addition to new Tamagotchis, CPK also regularly puts up pre-owned models as well.
Japan You Want (link)
With a wide selection of both new and pre-owned Tamagotchis, Japan You Want is worth checking periodically for vintage finds. This site can often be on the pricier side. The good news is they have a sizable amount of Digimon goods as well!
Auctions
Japan has many auction sites, such as Yahoo Auctions and Rakuten, but sellers usually only ship within Japan. That's where sites like ZenMarket come in—they act as an intermediary for buyers overseas. This method of purchasing Tamagotchis or Digimon can be much more involved than simply shopping in online shops, but it can be good for experienced buyers.
Where to buy Tamagotchis or Digimon in Japan
Living in Japan? On a vacation? Plenty of stores carry goods for both Tamagotchi and Digimon products, but unfortunately the Digimon vpets are often only seen in secondhand shops.
Yamada Denki
Bic Camera
Yodobashi Camera
Toys 'R Us
Searching any of those in Google Maps will direct you to the nearest one. Many also have special Tamagotchi download stations where you can get wallpapers, items and more. If you have trouble with the Japanese try asking a staff member for help, they may be able to guide you through the process!
Pre-owned Tamagotchis or Digimon vpets can be hit-or-miss.
Book Off may have some. Check the glass cases near the game section where other small electronic devices are stored
Mandrake is a used goods store with books, figures and more that will occasionally have virtual pets
Areas that are known for their otaku, or geek, culture such as Akihabara, Nakano Broadway and Denden Town (Nipponbashi) are also good places to go searching.
Best of luck on your Tama-buying adventures! Let us know if you've used any of the services above or have even gotten to buy anything in Japan!
Disclaimer: Buying through links on this site may give us a small commission so that we can keep writing about Tamagotchi items. Thank you 🙂