Following Bandai's release of the Digital Monster X devices last year, a second version will be released later this year. The Digital Monster X 2 will come in two colors, red and purple, which will most likely have several exclusive Digimon each. While no official release date has been announced for the pair, pre-orders will begin on June 26. Each retails for 3,850 yen.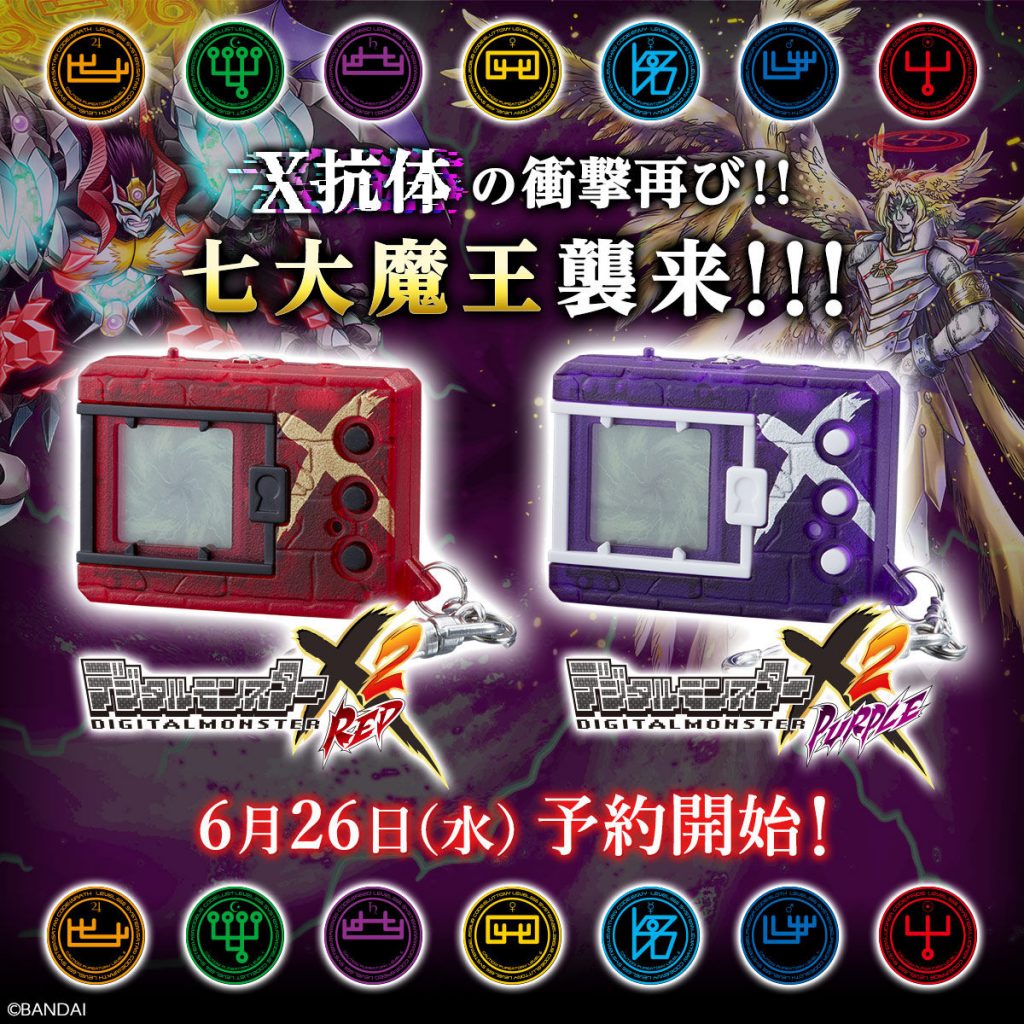 All we know about the story behind the DMX 2 is that the Seven Great Demon Lords will be involved. More will be revealed closer to its release.
What do you think about the Digital Monster X 2 models? Did you buy one of the original devices?